Product Description
WL450 high-speed rapier loom

The twisting equipment for chemical filaments on the WL310G two-for-one twisting machine replaces the traditional twisting machine, achieving the goal of one turn and two twists, and the efficiency is doubled. Its package capacity is large, it realizes 10,000 meters without joints, and the twisting quality is greatly improved. It is an ideal choice for the chemical fiber industry.
Second-Hand Rapier Loom

This machine is suitable for weaving various light, medium and thick fabrics.
Air Jet Loom
Scope of application:
1. Natural or man-made short fiber: 330Nm-5Nm;
2. Continuous filament and crimped textured yarn: 22-400dtex.
Water Jet Loom
3.Latitude range: 2-124 latitude/cm
Electrical control: using high-quality electrical components, advanced electronic control technology, using advanced signal acquisition components such as proximity switches, photoelectric encoders, tension sensors, etc., equipped with a touch screen to input various parameters, and display electronic dobby, electronic let-off, Electronic winding, electronic
Various signals such as weft selection. Control and monitor the movement of most parts of the loom.

Electronic Jacquard Machine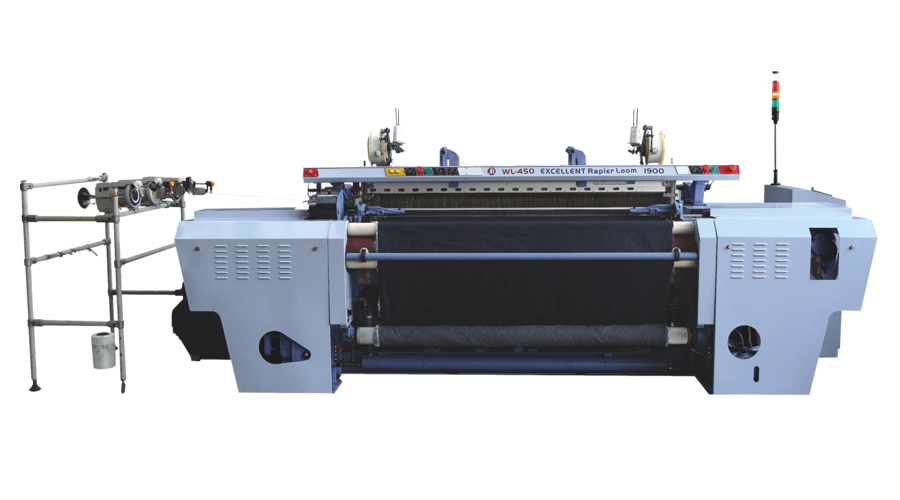 Second-Hand Weaving Machine

Offline and offline dual protection
Offline is online, professional operation team, strong support of online customer service, you can solve your problems at any time.
Full professional service
We adhere to the system of "one-to-one full-process tracking service for customer service", from the moment you place an order to the moment you receive the goods, our professional customer service will provide you with one-to-one service. A whole process tracking service.